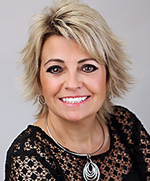 Wendy Waddell
As a Real Estate Professional with Legacy Real Estate, I am qualified and committed to providing the finest service available. My education, experience, and association with the #1 Real Estate Company, enables me to be your #1 source for Real Estate. Since the Real Estate Industry is becoming more sophisticated and challenging you need a professional that understands the industry and is poised to stay ahead of the game, while protecting your individual interests.
I am well versed in the current buying and selling trends in your area, and in determining the current market value for your home. I display enthusiasm and integrity with each transaction; I will continue to take my business to new levels of production, leadership and professionalism. My can-do attitude allows my clients to have complete confidence in my ability to get the job done!
My background consist of specializing as a paralegal for the State of Texas, a Loan Originator, an active member with the State Securities and Insurance. Although I have had many interesting fields, I wanted something that would challenge me and allow me more freedom away from the corporate element. I have been practicing real estate for the past 17 years. I have achieved many awards throughout my career, Multi-Million Dollar Producer, 100% Club Award, and Rookie of the Year. I have been named in the Top 20 Teams for Tarrant County and in the top 10 individual for Tarrant County. I have be recognized by ABWA, The American Business Women Association, I am an active member of the National Association of Realtors and the Texas Association of Realtors. I have a great passion for what I do and bring to my clients; I believe that I have achieved this level of career due to having high standards and strong ethics.
My philosophy in "Having the good life" is being able to balance your time between career, family, and religion. My husband, Jim Bob keeps me grounded and focused on the REAL things in life.... There's a lot of stress involved in sales and he helps me to remain optimistic through challenging times. He is my rock and without him this wonderful career and family would not be possible. We have 3 beautiful daughters together and they make us complete. I truly believe that when you have faith and a strong family relationship, anything you do in life...IS SUSTAINABLE!!!
Even though I take my business seriously, I have a lot of fun doing it. With my goal-oriented mannerism and detailed business plan, I look forward in reassuring you in my abilities through my commitment to excellence and personal service to handle ONE of the most important interests in your life.
I AM HERE FOR YOU! Please give me a call at 432.638.9955. I would LOVE to help you with ALL your Real Estate needs!!
Wendy Waddell
Realtor Associate
432-638-9955
wwaddell@legacyrealestate.com