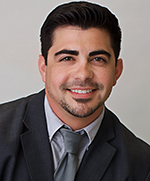 Tyler Barrandey
Hello! My name is Tyler Barrandey. I will tell you a little about myself and how I got into the real estate business!
I was born in Odessa Texas. My father's job had us move to Oklahoma for a few years before making the move to good Ol Midland at the age of 9. I attended Robert E. Lee high school and went on to further my education at Midland College. Shortly after college I had the itch to travel, so that is exactly what I did.
I have lived in a few different places before settling down in Midland. I started my travel experience in San Diego, then to West Virginia. With Texas on my mind I headed to the metroplex of Dallas where I first put my real estate license to use. I began my real estate journey here in Midland Texas with the fascination of flipping houses. Something about "taking on a project" and making it your own is such a rewarding hobby for me.
Now I have found a new fascination in helping others feel the way I felt when purchasing my first house. Facial expressions with the intent to make a house their own is worth every bit of work I put into each day. Real estate is such a personal job. How could it not be when you're part of such a large transaction in someone else's life! It is so very humbling.
Tyler Barrandey
Realtor Associate
432-894-2056
tyler9195@yahoo.com